Fall for Art Studio Tour 2023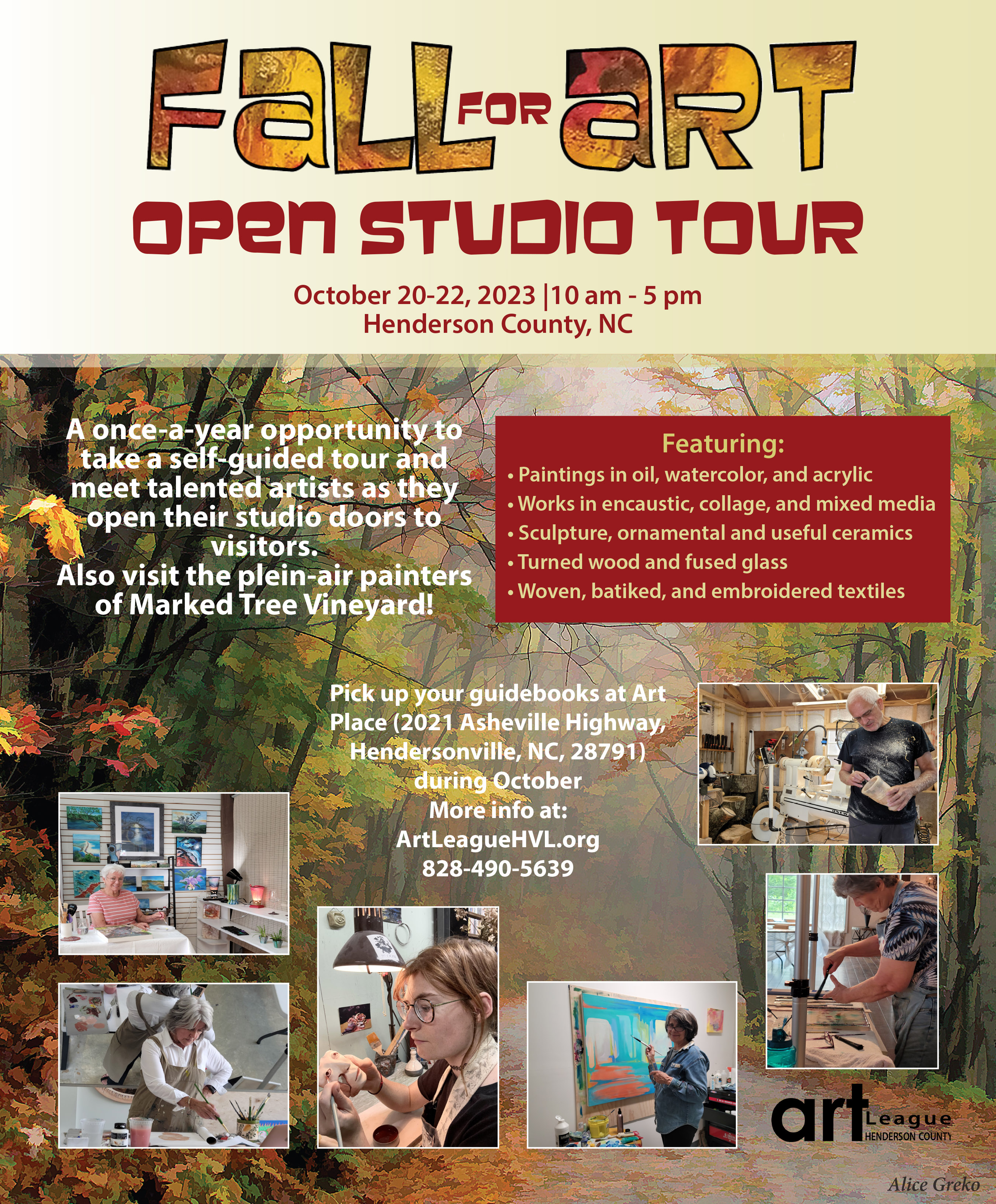 "Fall for Art" Open Studio Returns for 2023
The Fall for Art Open Studio Tour presented by the Art League of Henderson County provides an educational experience to the entire community by inviting the public to experience the life of local artists at work in the studio environment. Visitors can interact with artists and learn about their techniques and inspiration.
This self-guided event runs:
Friday October 20 through Sunday, October 22.
Preview the work of tour artists work at the Art Place Studios Gallery (2015 Asheville Hwy).
from October
Gallery hours: Fri. Sat. and Sun. 10 am - 5 pm
Balance of the month: Wed. - Sat. 11 am - 5 pm
Tour Guides and maps are available at the Art League's Art Place locations - 2021 & 2015 Asheville Hwy and at the Hendersonville Visitor's Center, Marked Tree Vineyard, a variety of galleries, and at each studio. The visitor's guide includes images of each artist's work and address, as well as a variety of maps to assist in navigating throughout the County.
Artists in every medium/craft will open the doors to their studios and welcome the public. The 2022 tour attracted over 1200 visitors. This year visitors will travel to studios throughout the county and be able to visit 23 artists working at the Art Place Studios. The Art League Plein Air Painters will be painting on the grounds of Marked Tree Vineyard - one of the most beautiful locations in Henderson County.